If you are interested in joining the board for The Center for Exceptional families, please fill out the Board Application and email a completed copy to shelby.knight@tcfef.org.
Dr. Larry Morton
Dr. Morton serves as Interim President on the board for The Center for Exceptional Families. Dr. Morton is an assistant professor of social work at Arkansas State University.  He has nearly twenty years of practice experience, which includes work with homeless persons with intellectual disabilities, the juvenile justice system, and people living with HIV/AIDS.  He co-founded a nonprofit agency for people with issues of intellectual disabilities and homelessness in 2002.  His professional interests are working with hidden populations, homeless persons with intellectual disabilities, and natural disasters and hidden rural populations.  He received his Ph.D. in social work from Washington University in St. Louis in 2010.
Dr. Morton is currently investigating PTSD in homeless persons with intellectual disabilities.  He recently completed a study on a rural community devastated by the flood of 1993.  He teaches research methods, human behavior and the social environment, and social problems.
---
Patricia White
Patricia White is the Family Services Coordinator for Arkansas Support Network. She received her Bachelor's Degree in Social Work from Mississippi State University. Patricia is very active in the field of disabilities and has presented on disability related topics at local, state and national conferences.  She is also a member of the Arkansas Waiver Association Board of Directors.
Patricia and her husband have three adult children, one of whom has autism as well as two foster daughters.  She lives in Springdale, in the Northwest corner of the state.
---
Kumba Williams
Kumba Williams is a mother of five children, two with disabilities.  She is a strong advocate who works tirelessly to make sure that her children have the best education possible.  A native of Sierra Leone, West Africa, Kumba moved to the United States almost 20 years ago to pursue 'the American Dream'.  However, she has never forgotten her homeland, its political injustice, extreme poverty and failing education system.  Kumba has created an organization focused on changing the educational outcomes for children in Sierra Leone and is currently working to open an elementary school there. Kumba and her husband and family live in Jonesboro.
---
Stacy Cates
Stacy Cates has worked as a special educator since 1998. She has taught on the elementary, junior high, and high school levels and currently works with 7th and 8th graders at Cabot Junior High South. Stacy has had the opportunity to work in several excellent school districts in Arkansas where she gained experience teaching CBI, Self-Contained, Resource, and Inclusion. Stacy graduated from Arkansas State University Jonesboro with a Bachelor of Science in Education with emphasis in Mildly Handicapped Special Education K-12. She chose the field of Special Education with a desire to help students facing significant challenges grow educationally, socially and emotionally and to reach their learning potential.
Stacy lives in Cabot with her husband, Jason and their three children, Georgia, Genna, and Quinn. When she's not busy with her kids' activities, she enjoys running and has completed several half-marathons and marathons. Stacy and her family are also avid ASU Red Wolf fans.
---
Amanda Johnson
Amanda Johnson and her husband, Will, are natives of White Hall, Arkansas and both graduated from White Hall High School. She graduated from Arkansas Tech with a Bachelors in Science degree in Early Childhood Education with an emphasis in Sociology and received her Masters in Science in Professional School Counseling from the University of Central Arkansas. 
Amanda has taught third and fourth grade in the Dollarway and Watson Chapel School districts. She recently accepted a position as High School Counselor for the Star City School District. 
Amanda also serves on the Arkansas Education Association Board of Directors, serving the Grant and Jefferson County area. This position has given Amanda the opportunity to work in partnership with the National Education Association on legislation including ESSA (Every Student Succeeds Act), which took the place of No Child Left Behind. She has also had the opportunity to serve on the Arkansas Department of Education- Special Education Dispute and Resolutions Committee. 
Amanda has made a point to dedicate her time and efforts to include opportunities for every child and has focused her education efforts in focusing on the whole child. 
---
Sondra Meacham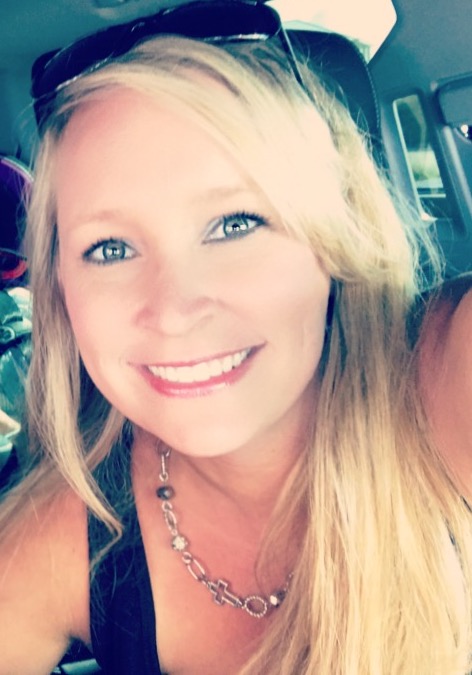 Sondra Meacham is a native of Gosnell, Arkansas. She graduated from Gosnell High School and received her Associate of Arts degree from Arkansas Northeastern College in 2002, then her Bachelors of Science in Education-English from Arkansas State University in 2004. 
Sondra has taught English and Journalism at Armorel High School. She currently teaches tenth grade English and pre-AP English at Gosnell High School and works with the Area 13 Special Olympics and co-sponsors a special athletes club at Gosnell High School. 
Sondra is married with three daughters. Her middle child, Lila, has Down syndrome. Since Lila's birth, Sondra has educated herself and those in her community about the importance of inclusion. She's very passionate about helping those with disabilities succeed.
---
 Mike Graddy
Mike is a retired Branch Claims Manager for Shelter Insurance companies where he had worked for 40 years. He is a graduate of Arkansas State University with a degree in Business Management.  He has lived in Northeast Arkansas his entire life.  His oldest grandson is a 16-year-old young man with autism along with many other development issues.  His daughter Ashlin, Tyler's mother, was one of the primary founders of A-Camp in Little Rock.  Mike and his wife Paula are skilled fundraisers, providing support for A-Camp by organizing and funding a BBQ Butt sale annually to help finance camp activities. He and Paula make their home in Jonesboro.
---
Julie Shimkus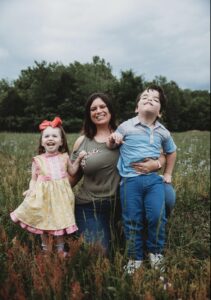 Julie Shimkus was born and raised in Southern California. She has lived in North central Arkansas for last 10 years. She has received a CNA certification from Arkansas State University of Mountain Home.
Julie is married to Aaron Shimkus and is a devoted mother to their two children, Allen and Aveleen.
Due to Allen's rare birth defect, Agenesis of the corpus callosum, Julie quickly realized the importance of social media among families with special needs children. Julie is a creator and administrator to a  Facebook support group for families with special needs children with over 350 members. Julie believes in advocating for your special needs child.