If you are interested in joining the board for The Center for Exceptional families, please fill out the Board Application and email a completed copy to shelby.knight@tcfef.org.
---
Patricia White
Patricia White is the Family Services Coordinator for Arkansas Support Network. She received her Bachelor's Degree in Social Work from Mississippi State University. Patricia is very active in the field of disabilities and has presented on disability related topics at local, state and national conferences.  She is also a member of the Arkansas Waiver Association Board of Directors.
Patricia and her husband have three adult children, one of whom has autism as well as two foster daughters.  She lives in Springdale, in the Northwest corner of the state.
---
Kumba Williams
Kumba Williams is a mother of five children, two with disabilities.  She is a strong advocate who works tirelessly to make sure that her children have the best education possible.  A native of Sierra Leone, West Africa, Kumba moved to the United States almost 20 years ago to pursue 'the American Dream'.  However, she has never forgotten her homeland, its political injustice, extreme poverty and failing education system.  Kumba has created an organization focused on changing the educational outcomes for children in Sierra Leone and is currently working to open an elementary school there. Kumba and her husband and family live in Jonesboro.
---
Amanda Johnson
Amanda Johnson and her husband, Will, are natives of White Hall, Arkansas and both graduated from White Hall High School. She graduated from Arkansas Tech with a Bachelors in Science degree in Early Childhood Education with an emphasis in Sociology and received her Masters in Science in Professional School Counseling from the University of Central Arkansas. 
Amanda has taught third and fourth grade in the Dollarway and Watson Chapel School districts. She recently accepted a position as High School Counselor for the Star City School District. 
Amanda also serves on the Arkansas Education Association Board of Directors, serving the Grant and Jefferson County area. This position has given Amanda the opportunity to work in partnership with the National Education Association on legislation including ESSA (Every Student Succeeds Act), which took the place of No Child Left Behind. She has also had the opportunity to serve on the Arkansas Department of Education- Special Education Dispute and Resolutions Committee. 
Amanda has made a point to dedicate her time and efforts to include opportunities for every child and has focused her education efforts in focusing on the whole child. 
---
Sondra Meacham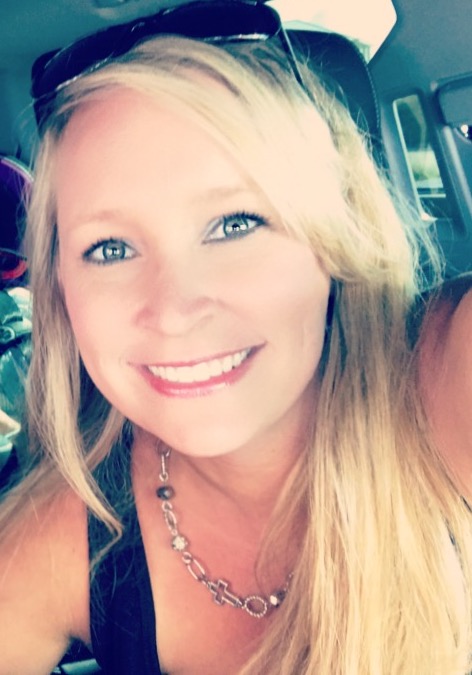 Sondra Meacham is a native of Gosnell, Arkansas. She graduated from Gosnell High School and received her Associate of Arts degree from Arkansas Northeastern College in 2002, then her Bachelors of Science in Education-English from Arkansas State University in 2004. 
Sondra has taught English and Journalism at Armorel High School. She currently teaches tenth grade English and pre-AP English at Gosnell High School and works with the Area 13 Special Olympics and co-sponsors a special athletes club at Gosnell High School. 
Sondra is married with three daughters. Her middle child, Lila, has Down syndrome. Since Lila's birth, Sondra has educated herself and those in her community about the importance of inclusion. She's very passionate about helping those with disabilities succeed.
---
Julie Shimkus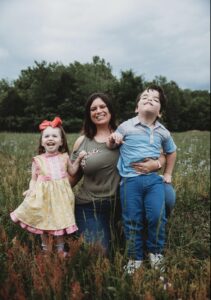 Julie Shimkus was born and raised in Southern California. She has lived in North central Arkansas for last 10 years. She has received a CNA certification from Arkansas State University of Mountain Home.
Julie is married to Aaron Shimkus and is a devoted mother to their two children, Allen and Aveleen.
Due to Allen's rare birth defect, Agenesis of the corpus callosum, Julie quickly realized the importance of social media among families with special needs children. Julie is a creator and administrator to a  Facebook support group for families with special needs children with over 350 members. Julie believes in advocating for your special needs child.