If you are interested in joining the board for The Center for Exceptional families, please fill out the Board Application and email a completed copy to shelby.knight@tcfef.org.
---
Mary Helen Cox
Board Chair
Mary Helen Cox was born and raised in Malvern, AR and has lived in Jonesboro for the past 11 years.  She graduated from Arkansas State University in 2007 with a degree in Early Childhood Education with an emphasis in Special Education and with a Masters in Educational Theory and Practice in 2011.
Mary Helen and her husband James have two children, Emma and Jonah.  Their youngest, Jonah, was born with special needs including Autism.  Since Jonah's birth, Mary Helen has learned first-hand the importance of advocacy in the life of a special needs child and has dedicated her time to both of her children as well as helping other families who are new to the special needs world.
---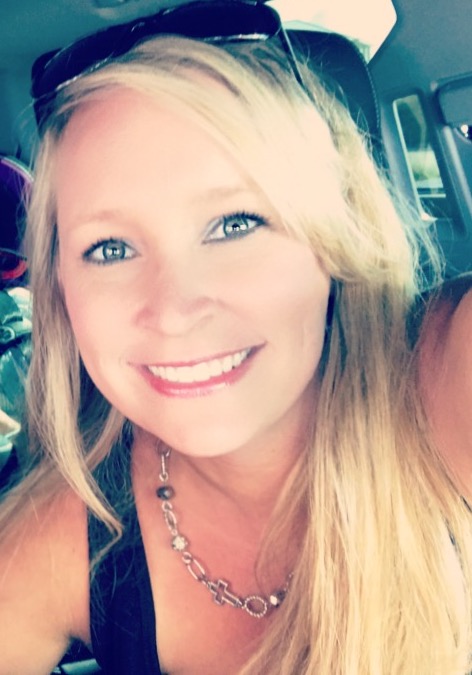 Sondra Meacham
Sondra Meacham is a native of Gosnell, Arkansas. She graduated from Gosnell High School and received her Associate of Arts degree from Arkansas Northeastern College in 2002, then her Bachelors of Science in Education-English from Arkansas State University in 2004. 
Sondra has taught English and Journalism at Armorel High School. She currently teaches tenth grade English and pre-AP English at Gosnell High School and works with the Area 13 Special Olympics and co-sponsors a special athletes club at Gosnell High School. 
Sondra is married with three daughters. Her middle child, Lila, has Down syndrome. Since Lila's birth, Sondra has educated herself and those in her community about the importance of inclusion. She's very passionate about helping those with disabilities succeed.
---
Lauren Preston
Lauren Preston was born and raised in Jonesboro, Arkansas.  She received her undergraduate degree from the University of Alabama in Tuscaloosa.  She and her husband, Alan are raising three boys, Holden, Jack and Carson.
Lauren and Alan received a Down syndrome diagnosis for their son, Jack, shortly after his birth.  Since that day, she has been focused on educating herself and others about his diagnosis and the importance of inclusion for individuals with special needs.  She is passionalte about the special needs community and strives to raise awareness and help promote acceptance.
Lauren and her family make their home in Jonesboro.
---
Jerry Smith
Gerald A. Smith "Jerry", is a self-advocate who lives in Jonesboro.  He was diagnosed with Autism PDD-NOS as a toddler.  Jerry is a 2015 graduate of Nettleton High School in Jonesboro.  He graduated May 2019 from Arkansas State University Beebe with an Associates of Applied Science degree in Business Technology and a technical certificate in Computer Information Systems.
Jerry works part time at a local grocery store but is searching for full time employment in the business sector. He likes to travel and Disney World is one of his favorite vacation destinations.  Jerry is an avid dog and cat lover as well.  He is looking forward to sharing his experiences and being an example to others on the Autism Spectrum.
---
Rob West
Rob grew up in Hendersonville, Tennessee.  He is married to Melanie and they have three daughters.
Rob has been an on-air radio personality for more than twenty years and works locally at Jonesboro Radio Group. Rob's profession has taken his family to many different places through the years, and they are happy to be settling down in Jonesboro. He is an avid outdoorsman who loves hunting, fishing, sports and boating.
Rob and his wife are foster parents with three siblings currently in their home.  He and his wife saw the need and felt they could make a difference for children in the foster care system.  Rob and his family feel that fostering brings great joy to their lives just in knowing they are helping to make a child's life better.
---
Ruth Eyres
Ruth is well known across the state as an advocate for children and adults with disabilities. She is an Assistant Professor at Henderson State University in Central Arkansas. Ruth is a board member of the Arkansas Council for Exceptional Children, the Division on Developmental Disabilities and Autism, and is a past board member of The Ryan White Center in Arkansas. She also volunteers her time to programs and services important to her such as the Pulaski County Special School District, her church youth group and Arkansas Project Zero for children in foster care. Ruth has two children with disabilities and she and her family make their home in Sherwood, in Central Arkansas.
---
Thomas Smith

Thomas Smith is an attorney licensed by the Supreme Court of Arkansas as well as the Federal Courts in the Eastern and Western Districts of Arkansas.  He has practiced extensively in corporate transactional law including real estate transactions, contract negotiations, secured transactions, creditor's remedies, and employment law.  Thomas has also practiced in the area of estate planning for a number of years.  A few years ago he began planning for his now 12 year old son Grady.  As part of the process he learned about the complexities of special needs trusts, ABLE Accounts, TEFRA, and various government benefits for the disabled.  Thomas then decided to dedicate the majority of his practice to estate planning with an emphasis on planning for those with special needs. 
Thomas is the owner of Thomas Smith Attorney-At-Law, PLLC and is a candidate for an LLM in Elder Law and Special Needs Law at Stetson University of Law in Saint Petersburg, FL.  He is married with one son and his family lives in Hot Springs, Arkansas.