The Center for Exceptional Families provide services to the entire state of Arkansas with the help of our Regional Parent Mentors!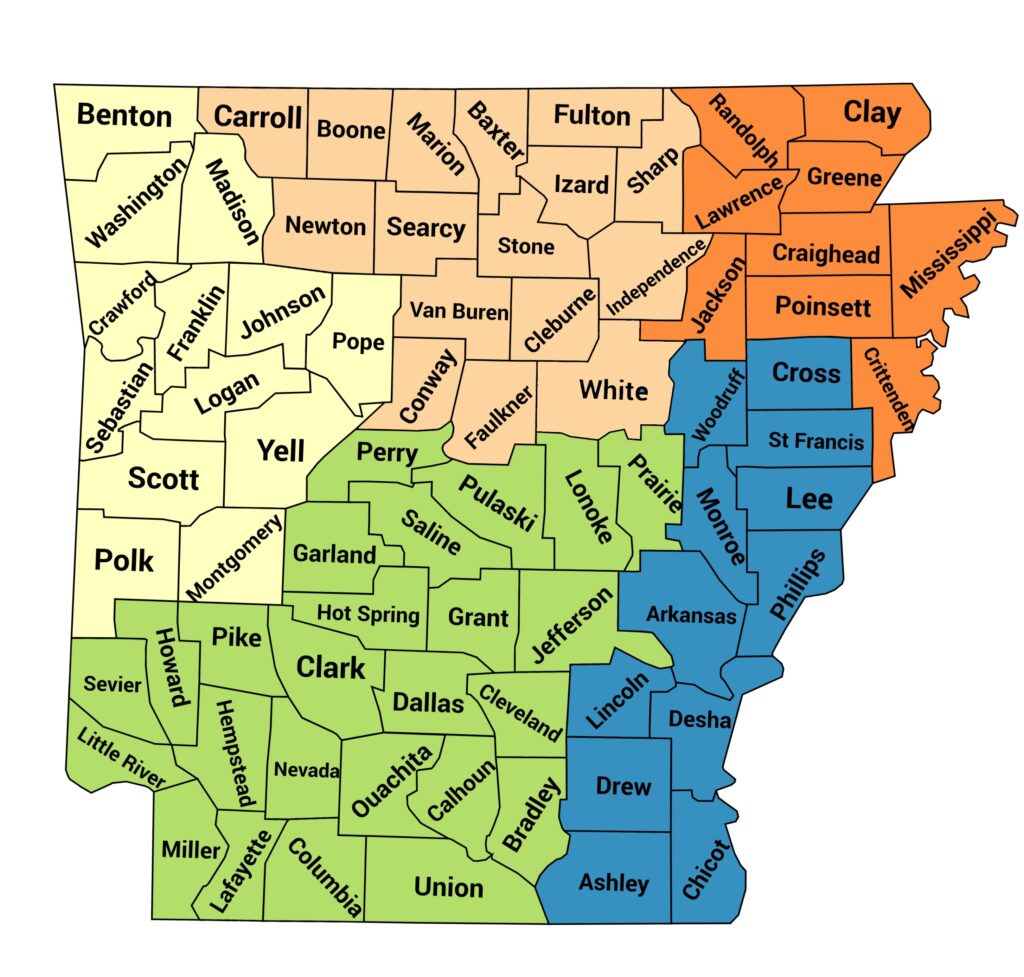 Loreena Hegenbart has first-hand experience working with a wide spectrum of physical and mental disabilities. Having a sibling and a child with a disability, she has a passion for obtaining the most inclusive education possible and improving her loved one's quality of life. She is a board member of the Arkansas Empowering Families with DeafBlindness (AEFDB) and serves on the Arkansas Council for Military Children. Loreena is the TCFEF representative on the Military Liaison, connecting military families to services locally and abroad, helping them find Parent Training and Information Centers and providing other supports as the families' transition from state to state. Loreena and her family live in Stone County.
---
Katrinka Sullivan recently moved to Arkansas with her husband and three children from New Jersey. She has been actively involved in special education for over 20 years as both a special education teacher and administrator. Much of her career was spent as a principal at a school for children with alternative learning styles. She has a passion for guiding families on how to best navigate the 504/IEP process and help their children have positive learning experiences at school. Katrinka and her family live in Benton County.
---
Karen Lutrick has advocated for children and adults with disabilities for more than 20 years as an educational advocate and resource provider. Karen enjoys sharing information and empowering individuals to achieve equality. She is a parent to three adult children, the youngest an individual with a disability. Karen is the TCFEF representative for the Independent Futures That Work (IFTW) project to expand resources for teens and young adults with disabilities in Arkansas. She and her family live in Pulaski County.
---
Teresa Hendrix is a retired educator and special education director. Having a sibling with a disability allowed Teresa to see the unique challenges facing students with disabilities and their families. Her personal and career experience have made her invaluable to families and schools when working together to meet the needs of kids with disabilities. She is the TCFEF representative on the State Personnel Development Grant (SPDG) Core Management team where she functions as the Family and Community Liaison. Teresa and her family live in Poinsett County.
---
Lauryn Tacker is involved in several different non-profits that benefit children with disabilities. She has a master's in social work and is a small business owner. Lauryn is married and has two children, one with multiple disabilities where each condition has a different impact on his home life and in his educational environment. Lauryn works hard to promote inclusion and raise awareness of her sons' challenges at home, school and in the community. She also volunteers her time with both Ag for Autism and Make-A-Wish in the Northeast region and in the Arkansas Delta. A farming family heavily immersed in the culture of that lifestyle, Lauryn and her family make their home in Poinsett County.
---
A native of Louisiana, Michele Lappin has years of experience advocating for persons with disabilities, including time spent advocating for children and adults to the Louisiana legislature. Michele is married and has three children with varying disabilities including Autism and ADHD. She has a bachelor's degree in education. Michele is an avid researcher with focus on behavioral and mental health, disability laws, neuroscience, LGBTQ+ issues, and psychology. Michele is a panel member on the Arkansas DHS Medicaid Client Voice Panel and volunteers her time with Arkansas Community Connections. Michele and her family live in White County.